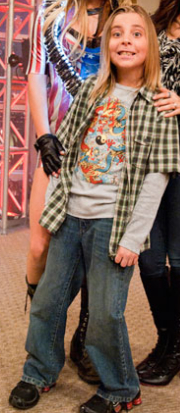 Louie Sebert is one of Ke$ha's 's  brothers. The three of them were often brought to the recording studio together. Louie made a guest appearance on the TV show, Victorious. He and Ke$ha both guest starred in the episode, "Ice Cream for Ke$ha".
Work With Ke$ha
Edit
He worked with Ke$ha on the following song(s):
Songs currently unreleased:
Louie revealed he was bullied when he was younger by other kids because when he was 13 he had a stutter. However, Ke$ha often sticks up for him and other kids being bullied.
Image Gallery
Edit